Our Services:
Residential Service:
Currently Serving over residential customers,
we offer both Curb Side and Back Door pickups.
Commercial Services:
Currently Serving several hundred commercial customers, we provide 1-30 yard containers for all kinds of businesses such as Restaurants, Factories, Office Buildings, etc.
Recycling Service:
We provide bulk pick-ups of all types of Recyclables such as cardboard, office paper, wood, plastic, metal, etc.
Service Schedules:
We provide Daily, Weekly, Or Monthly pick-ups based on your needs. We offer Free waste surveys and estimates.
PICKUP SCHEDULE:
HOLIDAY SCHEDULE • NO GARBAGE PICK UP
New Years Day • Memorial Day • July 4th • Labor Day • Thanksgiving Day • Christmas Day
HOLIDAY ON WEEKEND does not effect pick up schedule
HOLIDAY ON WEEKDAYS will be MOVED TO NEXT DAY

5, 10, 15, 20, 30 Yard Container available for all kinds of Construction and Demolition debris.

Compactors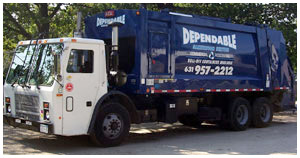 Home Owners and Contractors welcomed. Same Day service guaranteed. You load or we load.
PICKUP SCHEDULE:
HOLIDAY SCHEDULE • NO GARBAGE PICK UP
New Years Day • Memorial Day • July 4th • Labor Day • Thanksgiving Day • Christmas Day
HOLIDAY ON WEEKEND does not affect pick up schedule
HOLIDAY ON WEEKDAYS will be MOVED TO NEXT DAY

Over 50 Years of Experience and Customer Service